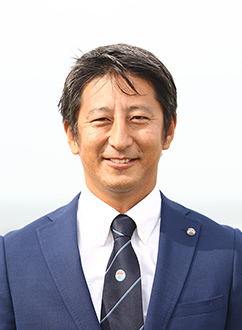 President
Japan Lifesaving Association
Takuya Iritani

Greetings, and a warm welcome on behalf of the Sanyo Bussan International Lifesaving Cup 2016 organizing committee.
First, I would like to offer my deepest condolences and prayers for a speedy recovery to everyone affected by the earthquake that struck Kumamoto Prefecture at approximately 9:26 PM on April 14, 2016.
This event is the only international lifesaving competition held in Japan, and it has developed a proud history and tradition of bringing together the world's top lifesavers to compete and demonstrate their skills and rescuing abilities.
This year, International Life Saving Federation World Championships will take place in the Netherlands. It is truly meaningful for us that the Sanyo Bussan International Lifesaving Cup is recognized as an opportunity for participants from each country to raise their skills in preparation for the World Championships.
All lifesavers from around the world, who train hard each day to sharpen their competitive skills and heighten their rescuing ability, share the common mission of preventing drowning. We are honored and delighted that we are able to share with the local residents at Aoshima, as last year, this crucial internation mission of minimizing loss of life by preventing drowning, which are said to happen somewhere in the world every 90 seconds. We believe that this event will play a vital role in the long and honorable history of this sport that saves lives.
Finally, I would like to extend my sincere gratitude and appreciation to Sanyo Bussan Co., Ltd. / Sanyo Hanbai Co. Ltd., and all related authorities and persons whose support and cooperation have made this event possible.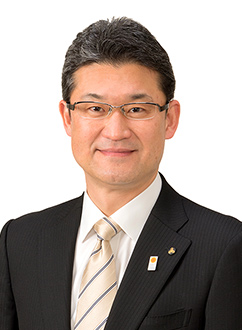 Governor of Miyazaki Prefecture 
Shunji Kono

On the occasion of the "Sanyo Bussan International Lifesaving Cup 2016" being held in Miyazaki Prefecture, I extend my greetings and the warmest welcome to our prefecture to all competitors and participants.
I believe this competition is deeply significant for its role in popularizing and promoting lifesaving activities with the goal of preventing drowning in frontlines, and I have the utmost respect for everyone whose unstinting efforts have made the competition possible.
Miyazaki is proactively seeking to attract sports events and sports training camps to the prefecture as part of the "Sports Land Miyazaki" initiative, and we believe our warm and comfortable climate and rich variety of terrific food make us an ideal site for such events.
Our 400-km-long coastline running north and south and the great waves that reach our beaches year-round make an optimum environment for surfing and other marine sports. Through the "Wave Tourism Project," Miyazaki is utilizing these beautiful conditions to promote tourism.
 
In this context, I recognize the enormous value of hosting an international competition that brings lifesavers from around the world to Miyazaki. We are overjoyed at the opportunity and look forward to showing our wonderful marine sports environment to a large number of people.
To all competitors, may you show the results of your daily training to the fullest and enjoy the experience that Miyazaki, Japan's "Sunshine Prefecture," has to offer, from a bounty of delicious local cuisine including Japan's finest beef, caviar, mangoes and more to a fascinating history reflected in numerous myths, legends, ancient burial grounds and other historic sites.
Finally, let me express my most sincere congratulations on the achievements of this competition thus far and my most heartfelt wishes for its continued success.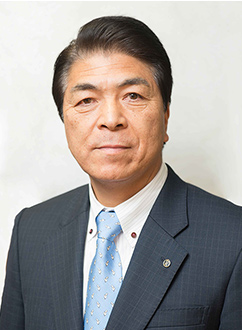 Mayor of
Miyazaki City
Tadashi Tojiki

Greetings to all the athletes and other assembled guests who have traveled to Miyazaki for the Sanyo Bussan International Lifesaving Cup 2016. On behalf of our 400,000 residents, I would like to thank and welcome you to Miyazaki City.
The coastline of Miyazaki Prefecture is known for its famous surfing spots, and surfers from all over the country visit throughout the year. Among its beaches, Aoshima Beach where this event will be held is one of the most popular year-round, being one of the best summer bathing beaches in the prefecture, and home to Aoshima Shrine, a Shinto shrine with connections to myths of the region. I believe it is highly meaningful for this site to host, for two years in a row, this important event for lifesavers that keep people safe in the sea.
With our extensive range of facilities and our mild climate, Miyazaki City is actively seeking to attract professional sports training camps and athletic events, and our goal is to develop Miyazaki as an all-round sports city. As part of this endeavor we are working to invite national teams for their training and conditioning camps for the 2020 Tokyo Olympic and Paralympic Games.
At the Sanyo Bussan International Lifesaving Cup, I hope to see all athletes perform in their best condition and look forward to seeing a thrilling competition. I am confident that this event will contribute to the further expansion and development of lifesaving.
Finally, I would like to express my deepest gratitude to everyone who contributed to this event, and my most heartfelt wishes for your further success.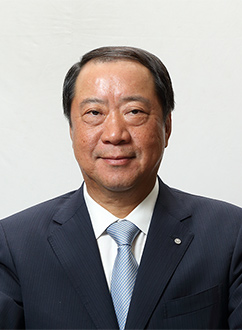 Preseident
Sanyo Bussan Co.,Ltd.
Zenkyu Kanazawa
 It is a great pleasure and honor to present the"Sanyo Bussan International Lifesaving Cup 2016" which will be held in Miyazaki city's Aoshima Beach, welcoming lifesavers from around the world to compete.
 
Sanyo Bussan Co., Ltd. has been sponsoring the Japanese national lifesaver team and indeed all lifesavers since 2006. This competition, now in its ninth year, began with the objective of improving the skills of the Japanese National Team's lifesavers stronger. This year, as was the case last year, the competition will be held in Kyushu, and expectations are high. We believe that this competition among the world's top lifesavers will be an opportunity for the local community to become more familiar with lifesaving, a sport with the purpose of keeping people safe while they are at the beach.
 
Sanyo Bussan is an entertainment company that aims, through pachinko, "to take the lead in Japanese amusements". The "Umi Monogatari" ("Sea Story)" series, one of our flagship series, has been favored by many valued customers since its introduction. This has been possible because of the "sea" theme, and the support from "those who love the sea". I would like to express our sincere appreciation to you all.
As corporate citizens, we will continue to perform to the best of our ability in order to brighten people's everyday lives through charitable activities that benefit not only the region but also society in general.
Lifesavers work to protect peoples' precious lives and to perpetuate the smiles and joy shown by people visiting the sea and the beach. Our company feels a great empathy toward these lifesaving activities and it is a great honor to have the opportunity to support active lifesavers who have such a heavy responsibility for the safety of human life.
I sincerely hope that the teams competing in this challenging competition will bring out the best of their techniques and mental strength they have gained through their everyday training, and show us their best performances.
 
Finally, I would like to extend my sincere thanks to all those whose efforts have made this competition possible.